Countdown to the END OF YEAR PERFORMANCE!

Sign-In To Your Account Access your account to make a payment or view/update your data.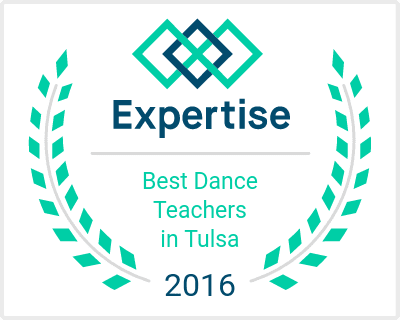 Welcome To Oklahoma Dance Academy
One of South Tulsa's
Fastest Growing Dance Studios!
Certified and Degreed Instructors!
1st Class FREE!
New Students Are Always Welcome!
111th & Memorial 918.364.7777
OPEN Monday, Tuesday, Thursday 4-8
2016-2017 SCHOOL YEAR SCHEDULE
August 22, 2016 Fall Classes Begin at the Studio.
September 26, 2016 Wear a Princess or Prince Costume Week!
October 3-7, 2016 Visitor Viewing Week. We invite our Families to view our Dancers in Studio class time!
October 21-24, 2016 Fall Break. Studio Closed.
October 24-31, 2016 Costume Dress up Week! Dancer may wear any costume to class!
November 1, 2016 Costume Deposit Due!
November 14-18, 2016 Bring Your Teddy Bear to Class Week!
November 23-27, 2016 Thanksgiving Break. Studio Closed.
December 5-9, 2016 Wear Your Pajamas to Class Week!
December 12-16, 2016 Visitor Viewing Week. In Studio Performance(Ages 2-Level I)/Demonstration(Level II & up).
December 21, 2016-January 4, 2017 Winter Break. Studio Closed.
January 5, 2017 Classes Resume.
January 16-20, 2017 Crazy Hair, Don't Care Week!
February 6-10, 2017 Visitor Viewing Week.
February 13-17, 2017 Wear Pink or Red to Class Week!
March 13-20, 2017 Spring Break. Studio Closed.
April 22, 2017 1:00pm Oklahoma Dance Co. Competition Dance Team Auditions!
May 1-5, 2017 PICTURE WEEK with Recital Costumes During Class!
May 27, 2017 4:00pm Mandatory Dress Rehearsal Cascia Hall Performing Arts Center
May 28, 2017 4:00pm Spring Dance Performance Cascia Hall Performing Arts Center
June 17, 2017 Summer Classes Start (early enrollment encouraged!)
 Oklahoma Dance Academy is a performing arts dance company with three dance studios, serving the Tulsa community and surrounding region. Our experienced and knowledgeable instructors, with over 70 years of experience, teach the arts of classical BALLET, POINTE, JAZZ, TAP, ACRO, BROADWAY, HIP HOP, LYRICAL, and POM/School Dance Team Prep. While maintaining our number one priority, the love for our students, we endeavor to provide a positive learning atmosphere. Our students will gain skills not only in dance, but also in confidence in performance, social skills, and other necessary life skills. All our ODA Instructors are passionate for teaching quality dance and are excited to pass on this love for dance to generations to follow!
Many of our students have gone on to careers performing or teaching dance. A majority of our students move on to programs at top colleges and universities. For every one student who dances professionally, there are hundreds of others, who, after graduation, choose other paths for their lives. When asked, they will tell you their lives are much better because they were part of the ODA family. We would love to have be a part of the ODA family!
WELCOME to Oklahoma Dance Academy!
Life's a Song. DANCE to it!
Competitive Dance Team Members Area
News
---
DANCE CLASSES FOR ONLY $25 A MONTH?!?
YEP!! 
EVEN BETTER….IF YOU ARE ALREADY ENROLLED AT OUR STUDIO, YOU CAN ADD THESE CLASSES FOR ONLY $10 A MONTH!!
OKLAHOMA DANCE ACADEMY WANTS TO START THE NEW YEAR OFF WITH GIVING OUR COMMUNITY A GREAT OPPORTUNITY TO LEARN AND LOVE THE ART OF DANCE!!
TWO CLASSES TO PICK FROM ~
AGES 7-12 Jazz Fusion Beginner Level Class!
TUESDAY 7:30pm
No need to worry if you aren't technical or super flexible!! Welcoming anyone that is a beginner level dancer. This is a class to learn and dance but not feel the need to be perfect. We want to see you add your own style into your dancing! Jazz Fusion is to have fun and learn the basics for a more skilled class/program.
AGES 3-6  Acro / Hip Hop / Jazz Combo Class!
THURSDAY 6:30pm
Acro Dance is a cross between gymnastics and normal dancing. It adds a fun acrobatic element to other dances. Some of the dance moves can also be found in ballet, jazz, hip hop, lyrical, and modern dance styles.
Students will work on acrobatics and tumbling skills like, cart wheels, roundoffs, front limbers, back bends/walkovers, front walkovers, and chin stands.  Along with the dance styles of hip hop and jazz.
SPACE IS LIMITED!  ENROLL ONLINE TO GUARANTEE YOUR SPOT!
https://www.classjuggler.com/cj/priv/cssc/auth/cssc_signin.php?cssc_id=1260
As always, we reward our dance families with a $20 dance tuition credit for every new referred dancer to our studio!!  We appreciate you!
Hoping everyone enjoyed the holidays and time with family and loved ones.
Blessings in abunDANCE!
Miss Holly and Faculty
AREA DANCERS AGES 5 & up
APRIL 22, SATURDAY 10:00am-12:00pm
Join us for a fun morning of dancing! Pom, Jazz, and Hip hop styles included.
OKLAHOMA DANCE CO! AUDITIONS
TULSA AREA DANCERS AGES 5 & up
APRIL 22, SATURDAY 1:00pm-2:00pm
Competition Dance Team Placement for the 2017-18 school year! Teams are a great opportunity for Dancers to dance outside the studio walls. We're inviting our ODA Dancers and their friends to participate! Come be a part of the fun!
Throughout the upcoming school year, they will not only expand on their dance training and abilities, but get awesome performance and competition opportunities! Looking forward to working with a GREAT group of Dancers who love to dance and be part of a team!! Come be a part of our Award Winning ODA Company Teams!
REQUIREMENTS:
HAIR PULLED INTO A BUN
BLACK DANCE WEAR
TAN JAZZ SHOES OR BALLET SHOES
DRESS TO IMPRESS
$25 AUDITION FEE (CHECK OR CASH PLEASE)
INFORMATIONAL PACKETS ARE AVAILABLE AT THE FRONT DESK AND CAN BE EMAILED TO YOU.
PLEASE EMAIL INFO@OKLAHOMADANCEACADEMY.COM FOR MORE INFORMATION.
Summer Schedule RELEASED
March 10, 2017!!!
Be sure to secure your dancer's spot!
Testimonials
---
Testimonial #3
My daughter has learned so much and can't wait to go to… Read More…